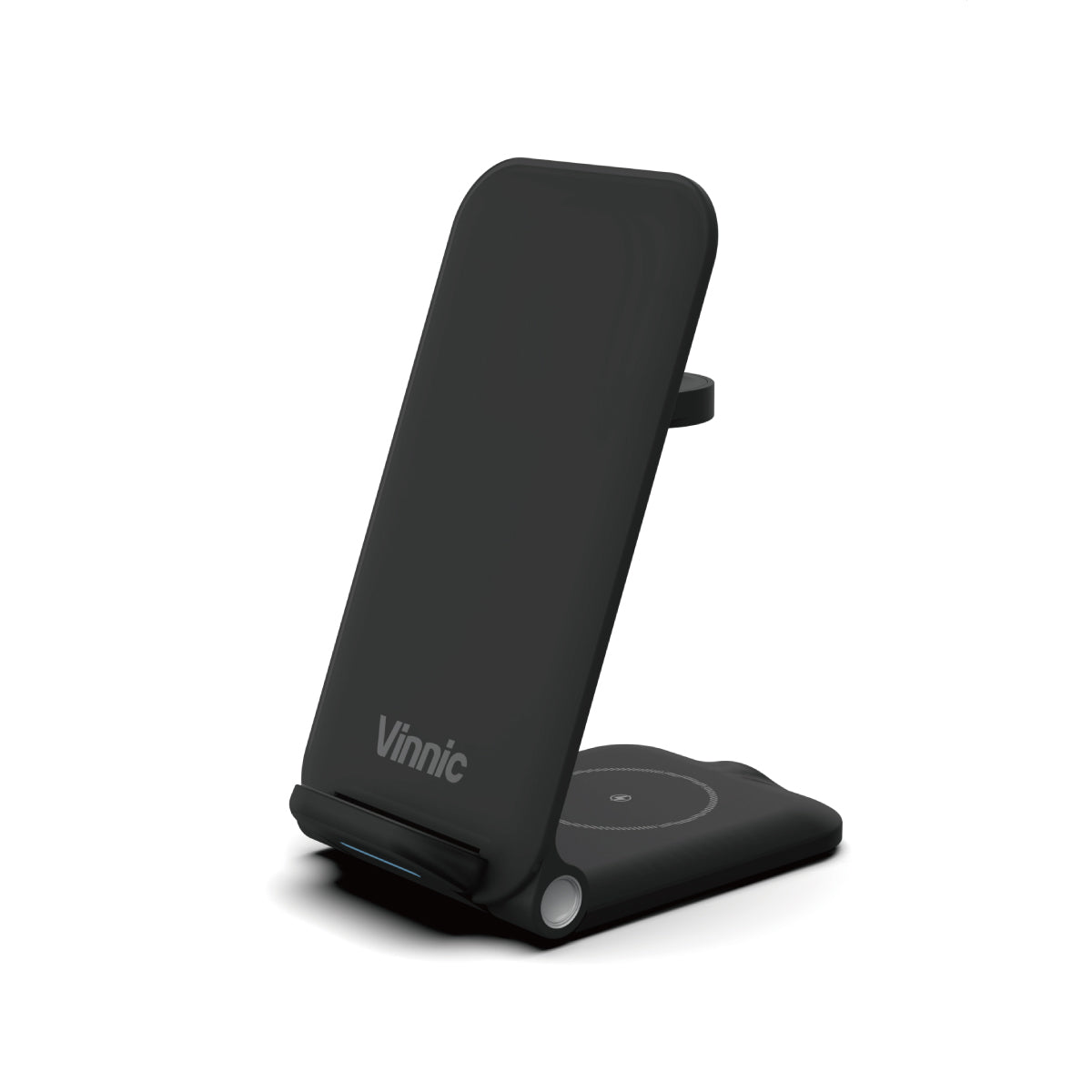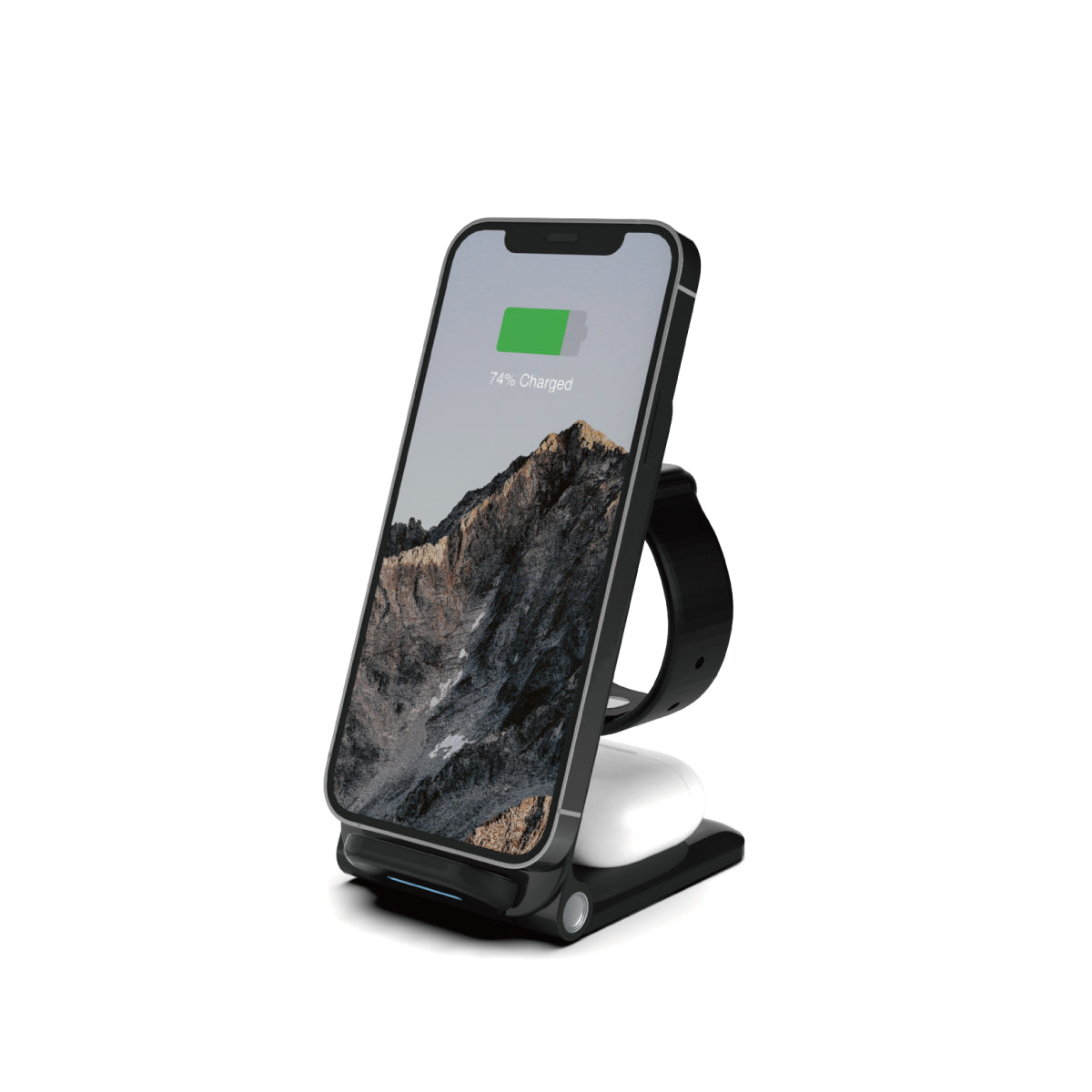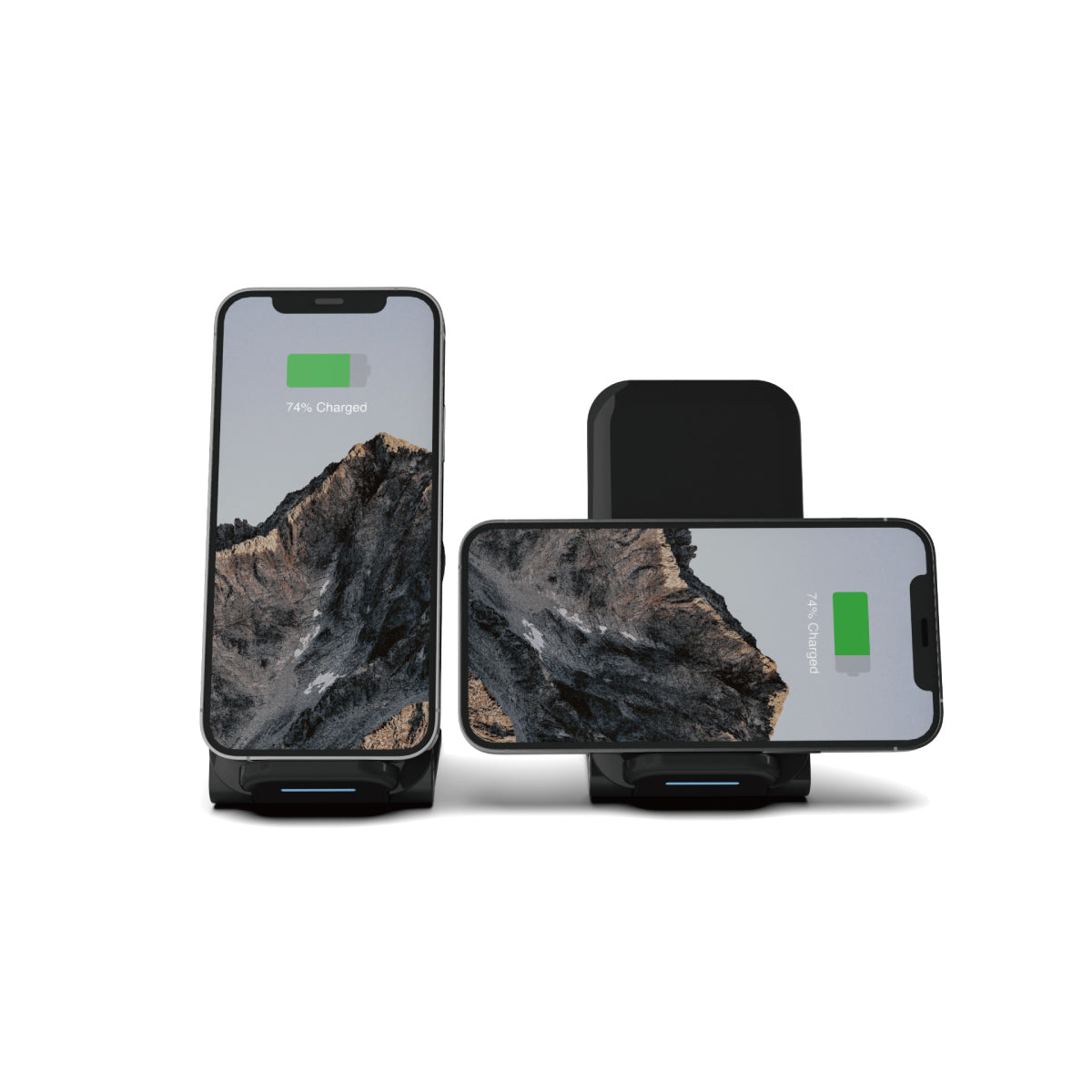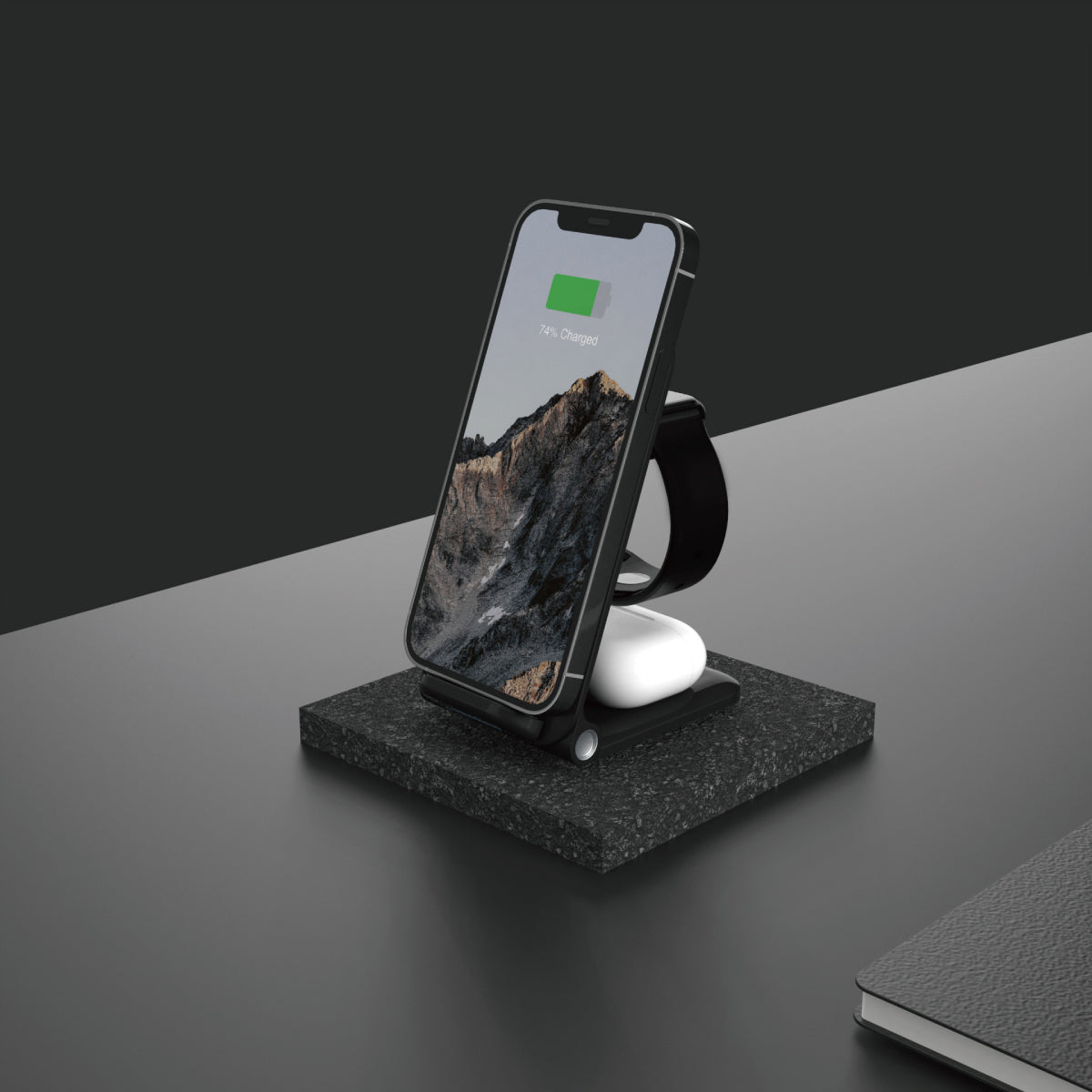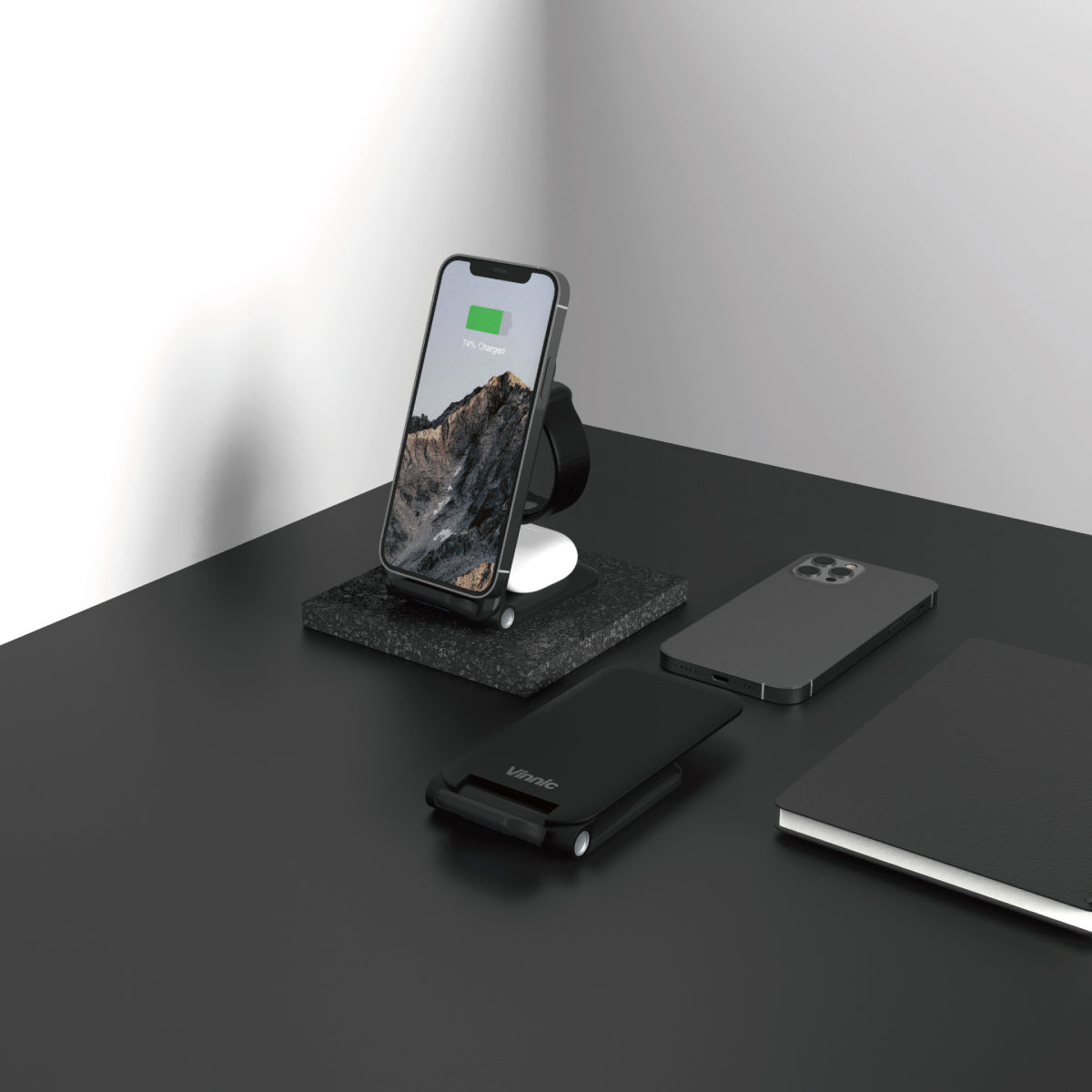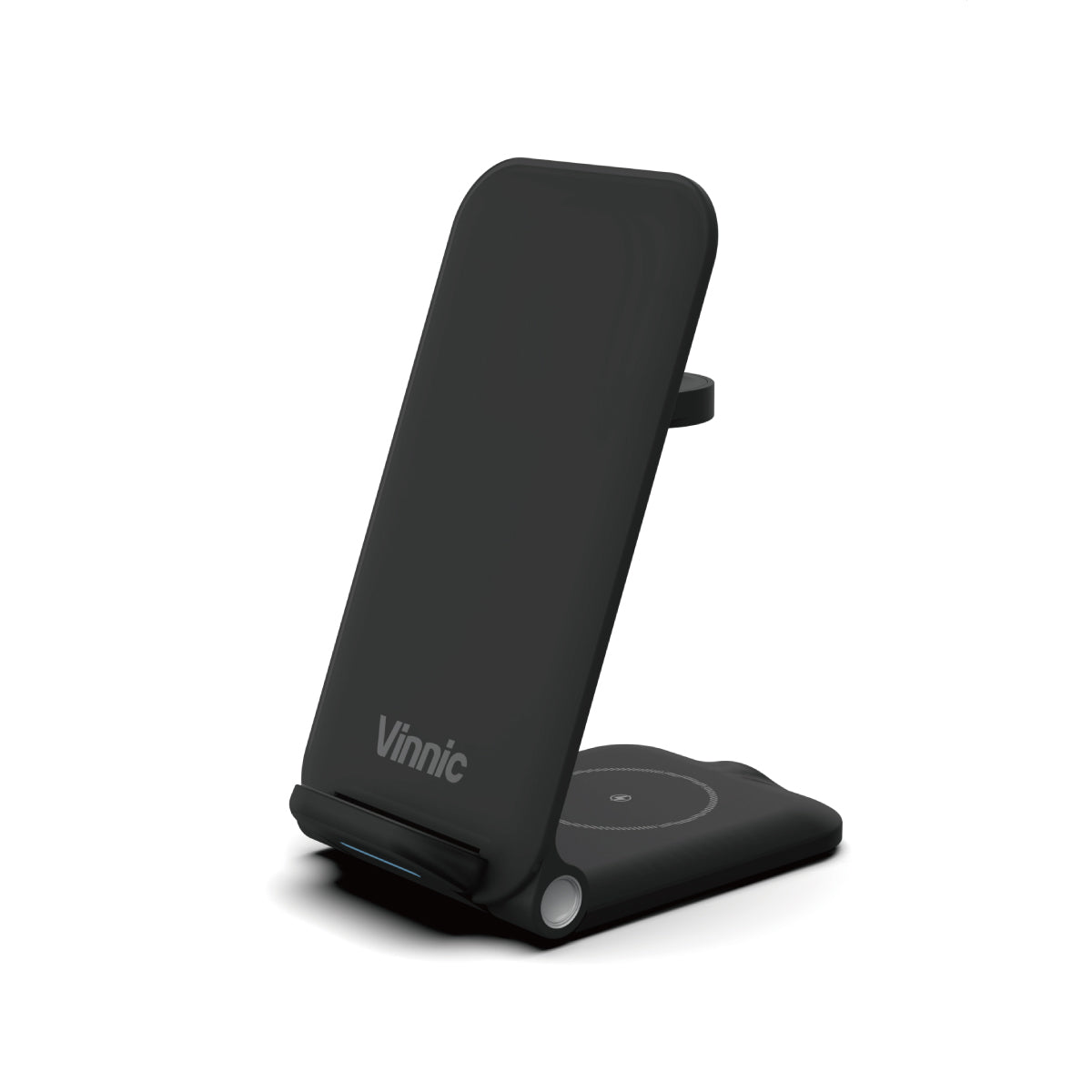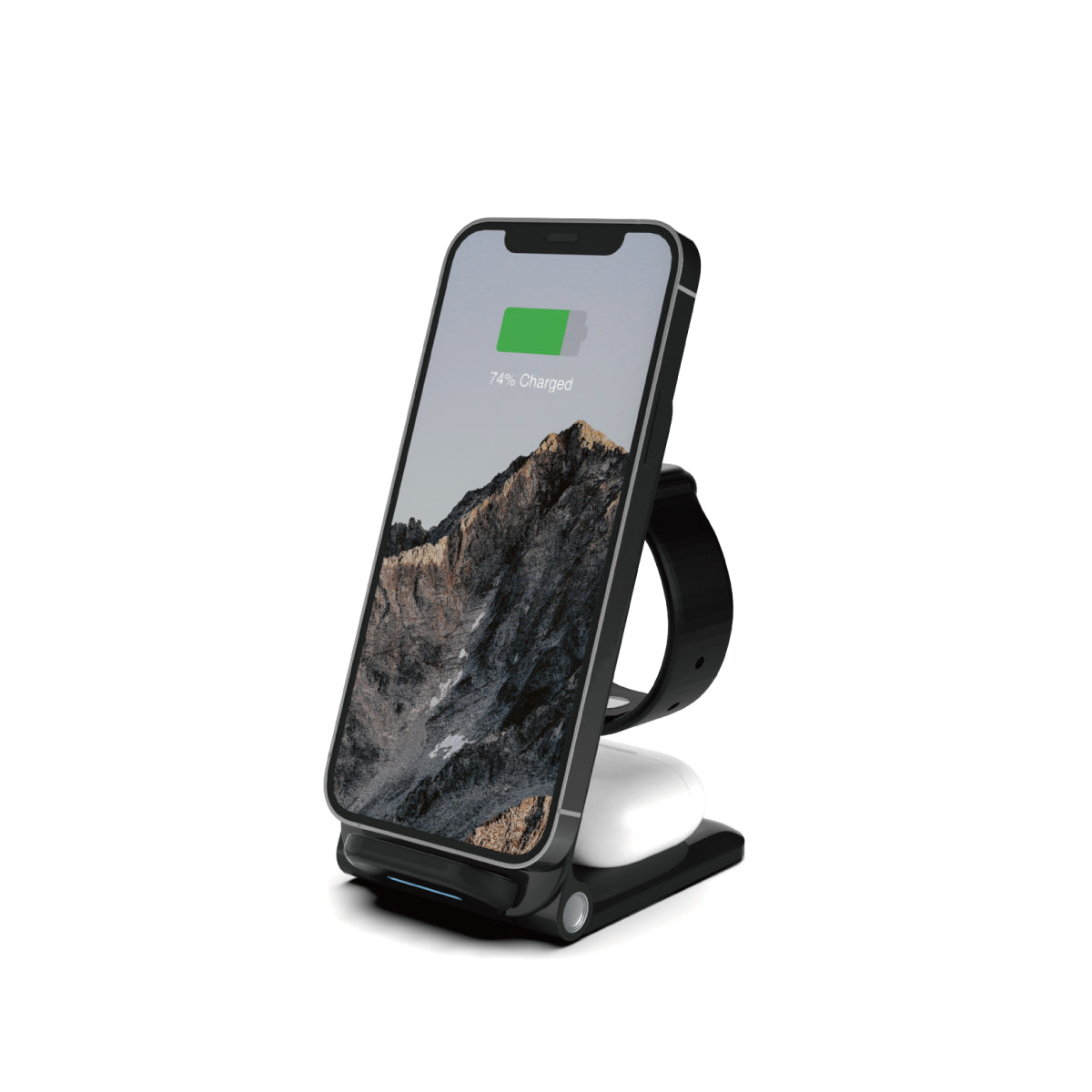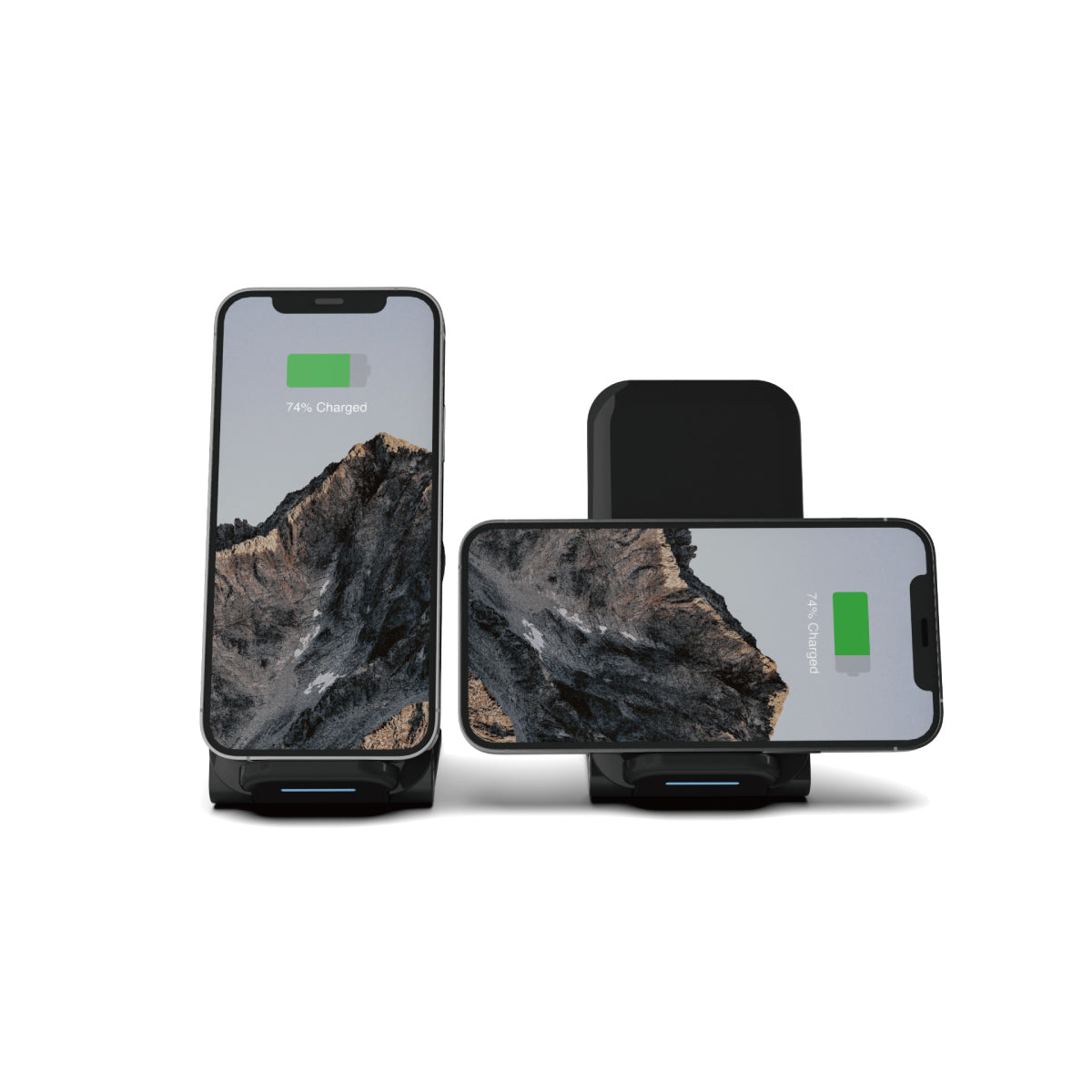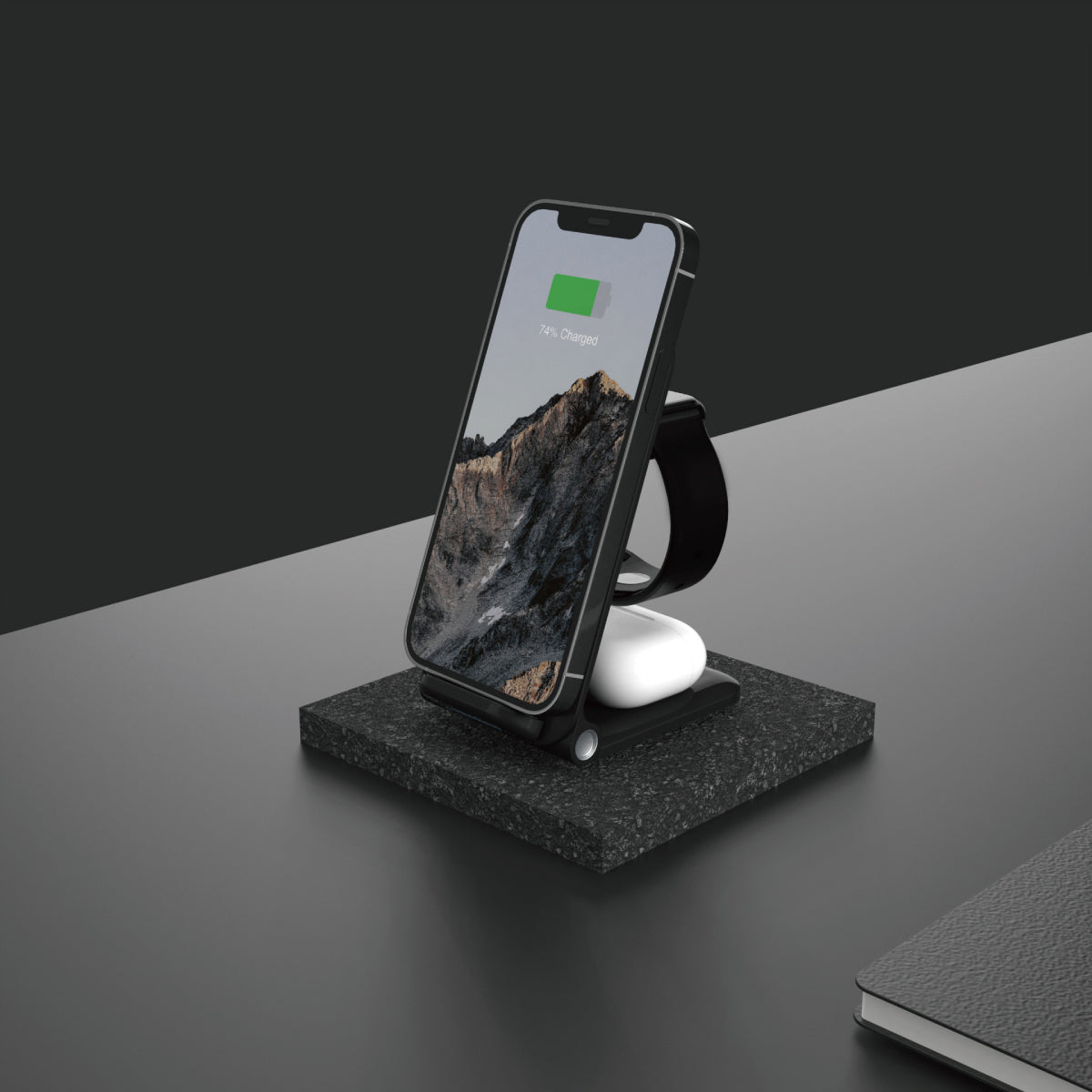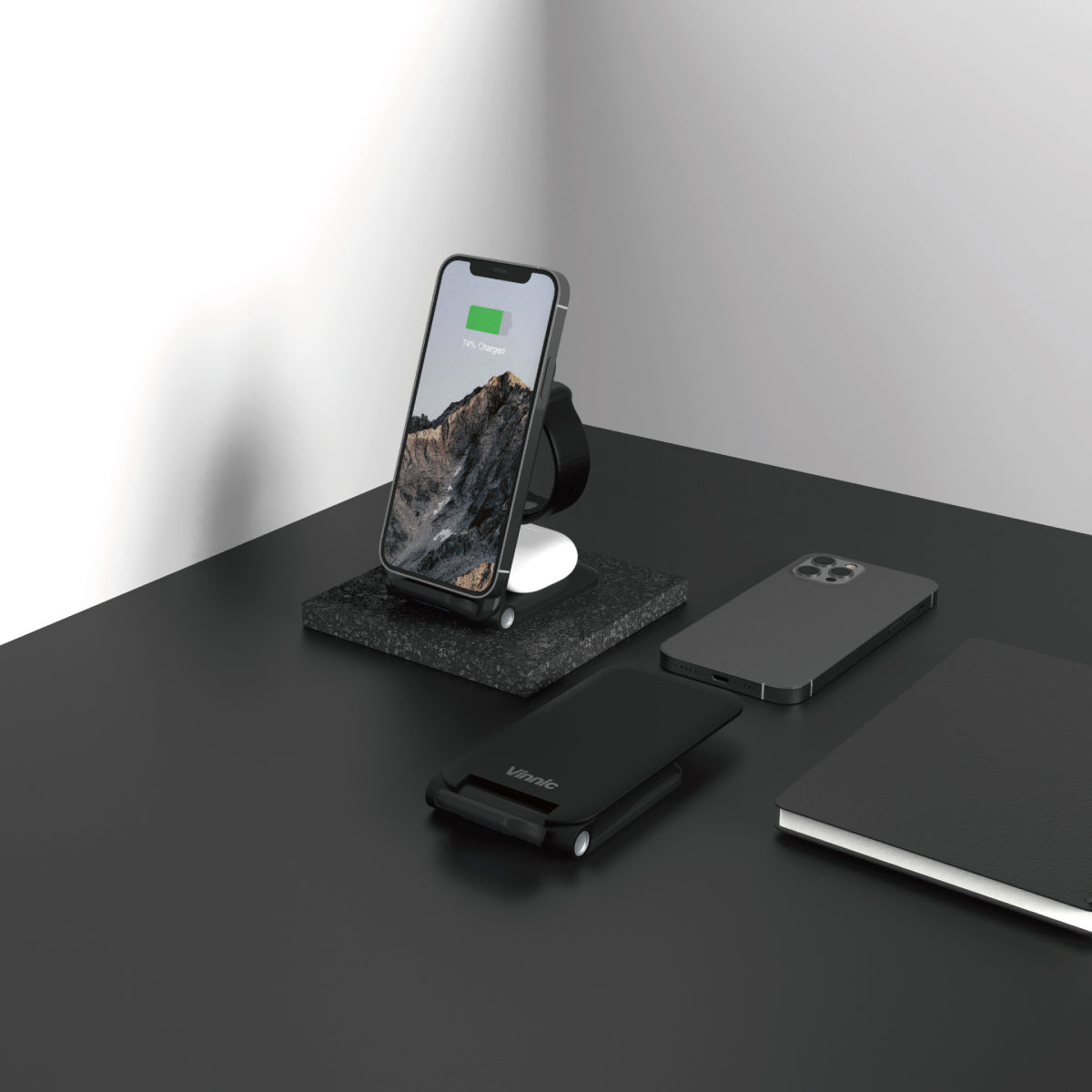 Vinnic TRIVOR 3-in-1 Foldable Travel Wireless Charger
15W Wireless Charging iPhone, AirPods & Apple Watch
Magnetic Attachment & Compatible with Magsafe
360° Rotate Charging
Multiple Security Protection
- Charging Port: Type - C
- Power Input: 9V/2A (18W Max)
- Mobile Output (Front): 15W (Max)
- AirPods Output (Back): 5W (Max)
- Apple Watch Output (Top): 3W (Max)
- Product Dimension: 82x110x111 mm
- SKU: VPPD-31WSCBK
- Colour: Black
- Weight: 235g

Extra Protection for Your Phone
MAGNETIC & WIRELESS
Enjoy safe and efficient charging for your iPhone12 and iPhone13 series. With MagSafe Magnetic Case support, you can easily charge your phone while still using it to make calls, play games, or watch videos.
Maximum Convenience
360° ROTATE CHARGING
With the ability to 360° rotate charging, you can easily browse notifications and answer messages in portrait mode, then twist to landscape mode to take a streaming break or catch a video call. This convenient feature allows you to stay connected and multitask while your devices charge, without having to constantly unplug and reposition your charger.
Fully Charged Instantly
15W FAST CHARGE
Thanks to the ultra-fast 15W charging capability, you can quickly and efficiently charge your devices and get back to your busy schedule. Whether you're at home or in the office, 15W fast charger ensures that your phone is always full of juice in an instant. Say goodbye to the frustration of waiting for your devices to charge.
Charge 4 Devices Simaltaneaously
4-in-1 WIRELESS CHARGING
The ultimate charging solution for your daily needs! With Diran 4 in 1 wireless charger, you can easily charge your phone, AirPods, and Apple Watch all at once, without the hassle of tangled cords or multiple chargers. The sleek and modern design fits seamlessly into any home or office space, making it the perfect accessory for anyone who wants to keep their devices charged and ready to go. Don't settle for cluttered cables and messy charging stations, upgrade to 4 in 1 wireless charger today!